What will you see in this content?
This webinar has been designed to highlight the benefits of using Design Thinking for IT requirements and development.
In under 60 minutes, we will present the main concepts and tools of the innovation methodology, focusing on how it:
Develops human-centered IT Solutions
Prioritizes features that enhance consumer experiences
Leads to higher value requirements
Prototypes experiences beyond just code
Bridges the gap between IT and other business areas
Ensures aligned vision and results in the company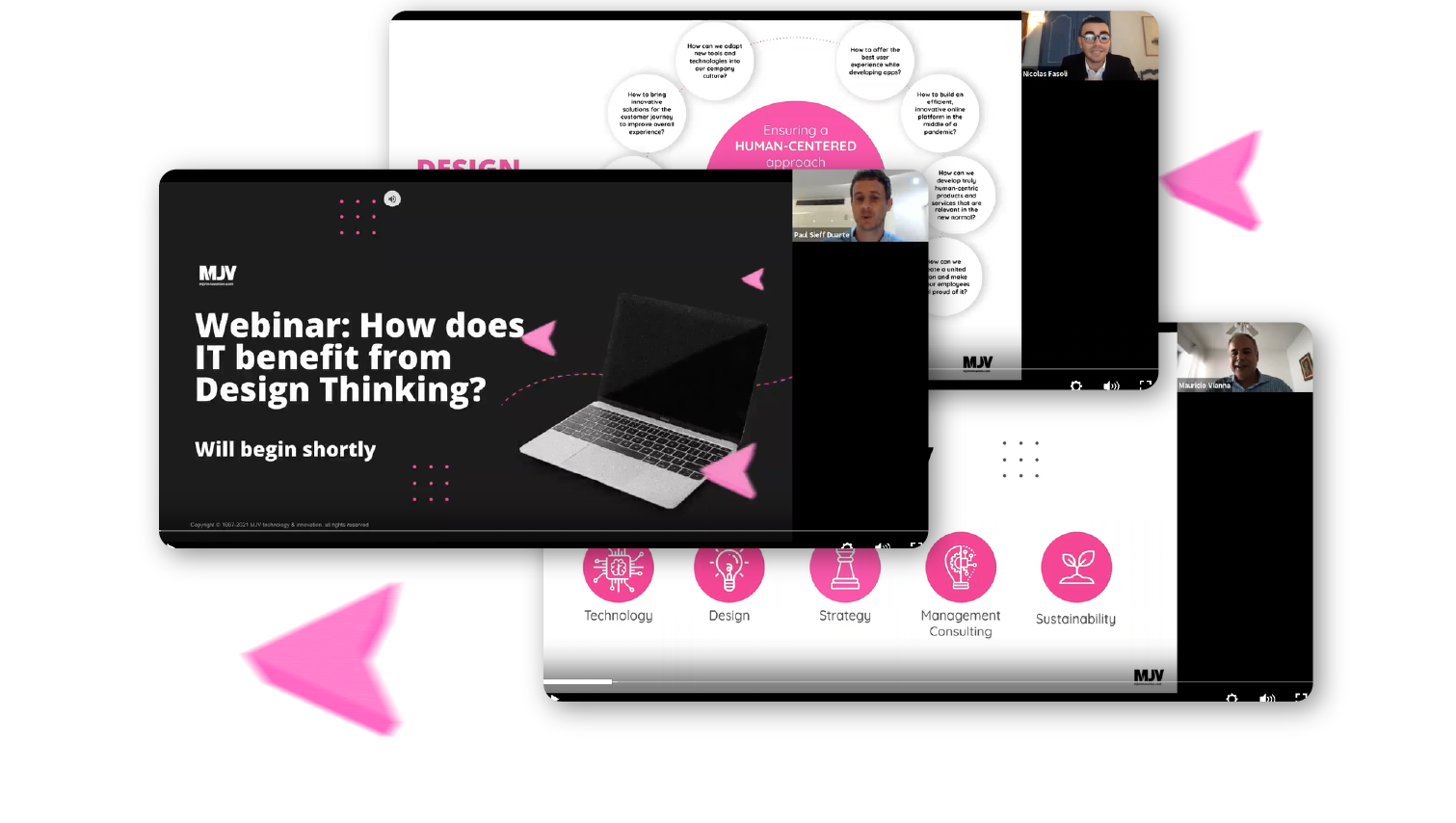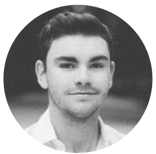 NICOLAS FASOLI
Strategic Innovation Designer
Graduated in Service Design, Nicolas has been working in digital transformation scenarios for over seven years. Currently, in the role of Strategic Innovation Designer at MJV, he follows the innovation projects assigned by European customers. Nicolas describes himself as always looking for new stimuli to contribute to strategic business transformation decisions.

MAURÍCIO VIANNA
CEO at MJV Technology and Innovation
Computer Engineer at PUC-RJ (1990), MSc. in Computer Science at IIT – Illinois Institute of Technology (1992), and Ph.D. in Computer Science at IIT (1995). Global CEO of MJV Technology and Innovation.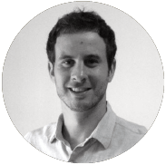 PAUL SIEFF DUARTE
Host
International Marketing Specialist.
MJV Technology & Innovation
With over 23 years of experience, MJV Technology & Innovation helps leverage business, foster innovation, and solve business challenges for some of the world's largest companies.
With offices spread across Europe, the United States, and Latin America, our consultancy has a multidisciplinary team composed of more than 800 professionals, including designers, engineers, anthropologists, data scientists, developers, entrepreneurs, advertisers, and journalists.
Our specialists aim to offer business intelligence to different market segments, proposing innovative solutions.
Our DNA carries on collaborative work, Design Thinking,
Agile Mindset and Sustainability, which guides our processes and projects.
MJV is structured around 4 pillars that work in complete synergy and always keep
human-centricity at the forefront :
Technology Consulting
Development and implementation of personalized services in the areas of Business Analytics, IT, and Internet of Things (IoT).
Professional Outsourcing
Allocation of UX, UI, Marketing, and IT Professionals, with the strategic and operational monitoring of MJV, optimizing deliveries.
Digital Strategy
Development and Implementation of corporate strategy and User Experience, placing Digital Transformation as the guiding thread of the business
Business Innovation
Development and Implementation of innovative solutions to reduce costs, increase and generate new revenues, and develop new business models.
Sustainability
Development and implementation of positive impact solutions, considering aspects of the entire ecosystem, looking at business, people, and the planet.