What will you see in this content?
Companies that invest in Innovation understand the relevance of user-centered design and its profound impact on business. Knowing who your customers are, how they think, and what they want, facilitates the development of more empathetic strategies that contribute to assertive deliveries. In under 60 minutes, we'll present the main concepts and tools behind the methodology, focusing on:
How a company's ecosystem is structured
What are the challenges that Design Thinking can help solve in this context
How to create the elements for change
How to manage the transition and observe the ecosystem's reaction
How to reinforce change and promote achievement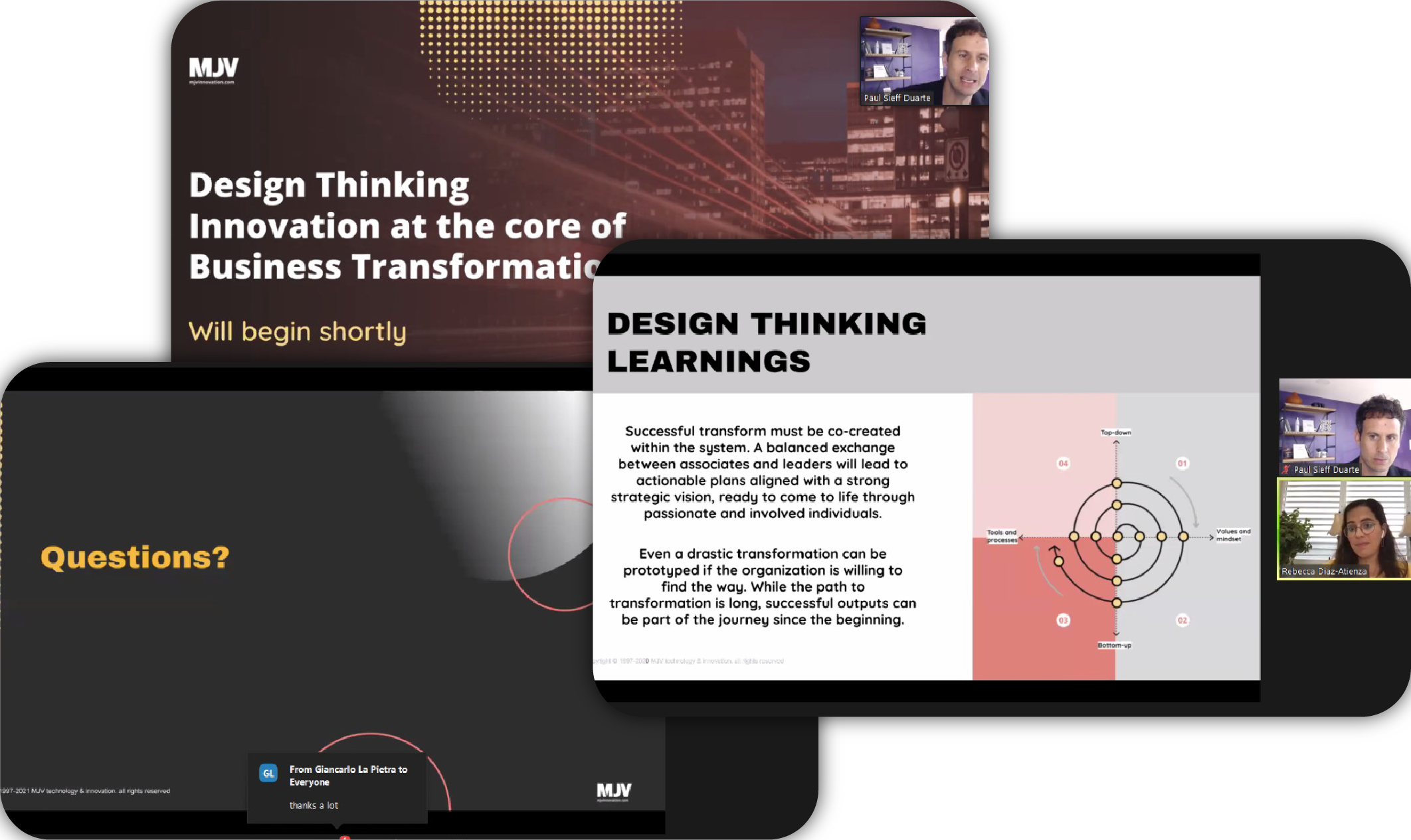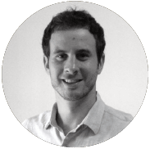 PAUL SIEFF DUARTE
International Marketing Specialist
Host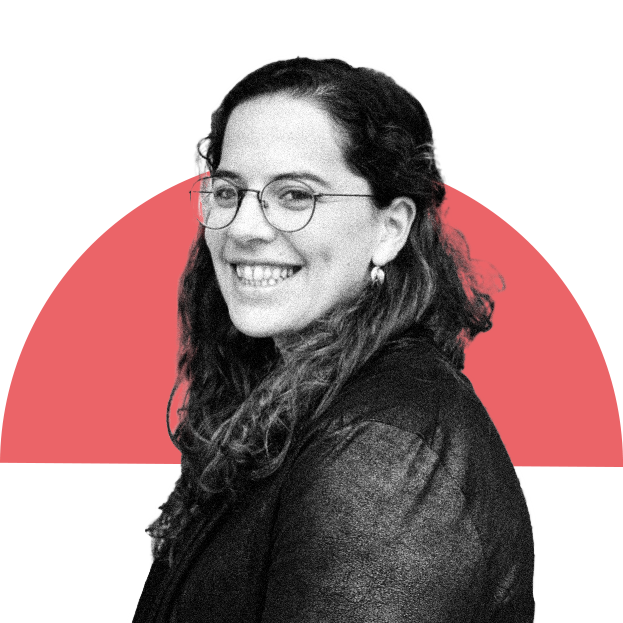 Rebecca Díaz-Atienza
Head of Innovation at MJV USA
Rebecca leads a team focused on driving innovation through human-centric approaches, aimed at identifying opportunities in current and future scenarios. Rebecca has experience with innovative design, research, strategy, organizational culture, and business transformation. She has supported companies such as Delta Air Lines and Coca-Cola in the integration of Agile and Design Thinking methodologies and coached teams in the application of these methodologies for the development of innovative strategic solutions. Rebecca has an M.F.A. in Design Management from the Savannah College of Art and Design, and a Masters in Architecture from the University of Puerto Rico, her homeland.
Rebecca is passionate about identifying unidentified needs, solving problems through human-centered design solutions, and leading others to do the same.
MJV Technology & Innovation
With over 23 years of experience, MJV Technology & Innovation helps leverage business, foster innovation, and solve business challenges for some of the world's largest companies.
With offices spread across Europe, the United States, and Latin America, our consultancy has a multidisciplinary team composed of more than 800 professionals, including designers, engineers, anthropologists, data scientists, developers, entrepreneurs, advertisers, and journalists.
Our specialists aim to offer business intelligence to different market segments, proposing innovative solutions.
Our DNA carries on collaborative work, Design Thinking,
Agile Mindset and Sustainability, which guides our processes and projects.
MJV is structured around 4 pillars that work in complete synergy and always keep
human-centricity at the forefront :
Technology Consulting
Development and implementation of personalized services in the areas of Business Analytics, IT, and Internet of Things (IoT).
Professional Outsourcing
Allocation of UX, UI, Marketing, and IT Professionals, with the strategic and operational monitoring of MJV, optimizing deliveries.
Digital Strategy
Development and Implementation of corporate strategy and User Experience, placing Digital Transformation as the guiding thread of the business
Business Innovation
Development and Implementation of innovative solutions to reduce costs, increase and generate new revenues, and develop new business models.
Sustainability
Development and implementation of positive impact solutions, considering aspects of the entire ecosystem, looking at business, people, and the planet.