What will you see
in this content?



A roundtable consisting of our speakers from the other two webinars about Data Business.

Here they'll reflect on past experiences, sharing a few of their success stories and more challenging projects.

We'll also touch on MJV's approach to problem-solving, using design thinking and design-driven data science.
The roundtable will also highlight a service design model that assists us in data analysis and insight generation.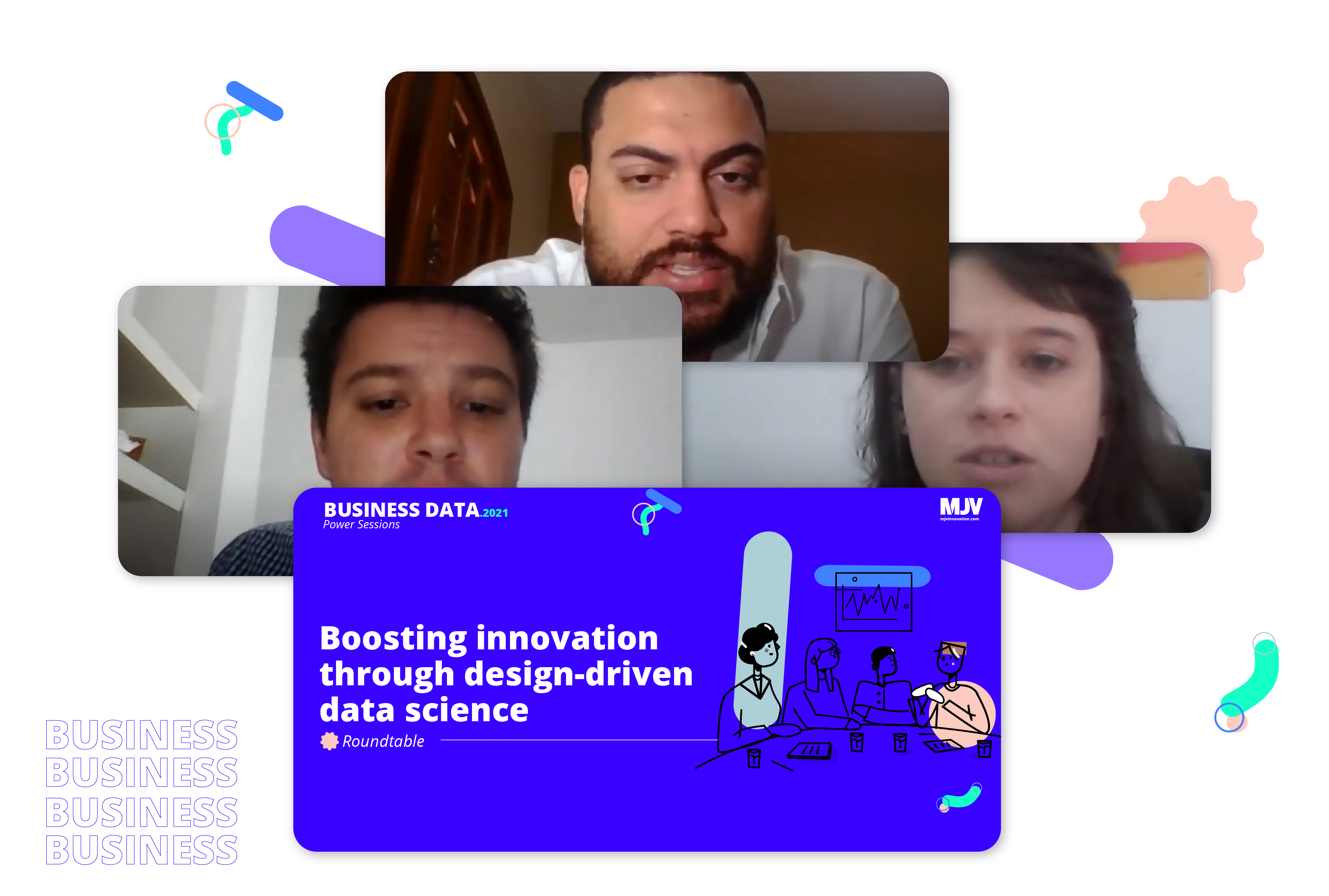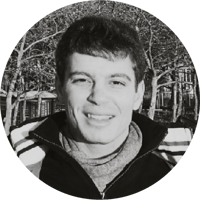 Carlos Costa
Head of Data Science at MJV
With over ten years of experience in the field of data, participating in international research collaborations in the areas of High Energy Physics & Health, Carlos has provided strategic insights for FMCGs, the Financial and Insurance Markets, as well as for the telecom sector.
An engineering graduate from Rio's Federal Fluminense University with a Masters in Computational Intelligence Engineering from COPPE/UFRJ.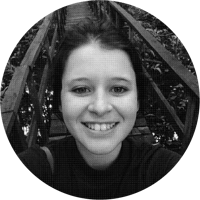 Bia Barbosa
Head of Sustainability at MJV
Fully certified Circular Design trainer currently focused on connecting knowledge to promote consistent and sustainable innovation. She strives to deliver a systemic approach with all her projects and provide truly positive long-term impact.
With a degree in Design and a Post-grad in Interaction Design, Bia has been working on innovation projects since 2013.
Over the last ten years, Bia has had extensive experience working with FMCG companies and the financial sector.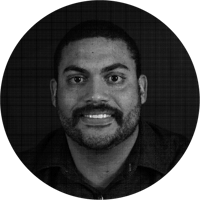 Natanael Júnior
AI Specialist at MJV
Natanael has an Electronics and Computer Engineering degree from UFRJ University and a Masters and Doctorate in Engineering from COPPE/UFRJ.
Currently, a University Professor at UFRJ, having previously led our Data Science sector at MJV working in digital signal processing, artificial intelligence, and higher-order statistics.
MJV Technology & Innovation
With over 23 years of experience, MJV Technology & Innovation helps leverage business, foster innovation, and solve business challenges for some of the world's largest companies.
With offices spread across Europe, the United States, and Latin America, our consultancy has a multidisciplinary team composed of more than 800 professionals, including designers, engineers, anthropologists, data scientists, developers, entrepreneurs, advertisers, and journalists.
Our specialists aim to offer business intelligence to different market segments, proposing innovative solutions.
Our DNA carries on collaborative work, Design Thinking,
Agile Mindset and Sustainability, which guides our processes and projects.
MJV is structured around 4 pillars that work in complete synergy and always keep
human-centricity at the forefront :
Technology Consulting
Development and implementation of personalized services in the areas of Business Analytics, IT, and Internet of Things (IoT).
Professional Outsourcing
Allocation of UX, UI, Marketing, and IT Professionals, with the strategic and operational monitoring of MJV, optimizing deliveries.
Digital Strategy
Development and Implementation of corporate strategy and User Experience, placing Digital Transformation as the guiding thread of the business
Business Innovation
Development and Implementation of innovative solutions to reduce costs, increase and generate new revenues, and develop new business models.