What's in the Ebook?
When it comes to data, most companies think that more is always better, but that couldn't be further from the truth. The reality is that most companies lack the digital maturity necessary to take full advantage of the data at their disposal. That's where Data Analytics comes into play.
Data analytics can be seen as a baseline roadmap for achieving data maturity - one cannot thrive without the other. The steps that take place within data analytics naturally guide companies towards a more mature way of utilizing and applying data to their business through the generation of actionable insights.
In this E-book, we take a look at what data analytics is, break down the different stages of the process, as well as share some common techniques used by data analysts.
If you're interested in optimizing your data collection and insight generation, download our E-book now and find out how data analytics can help empower your data quality.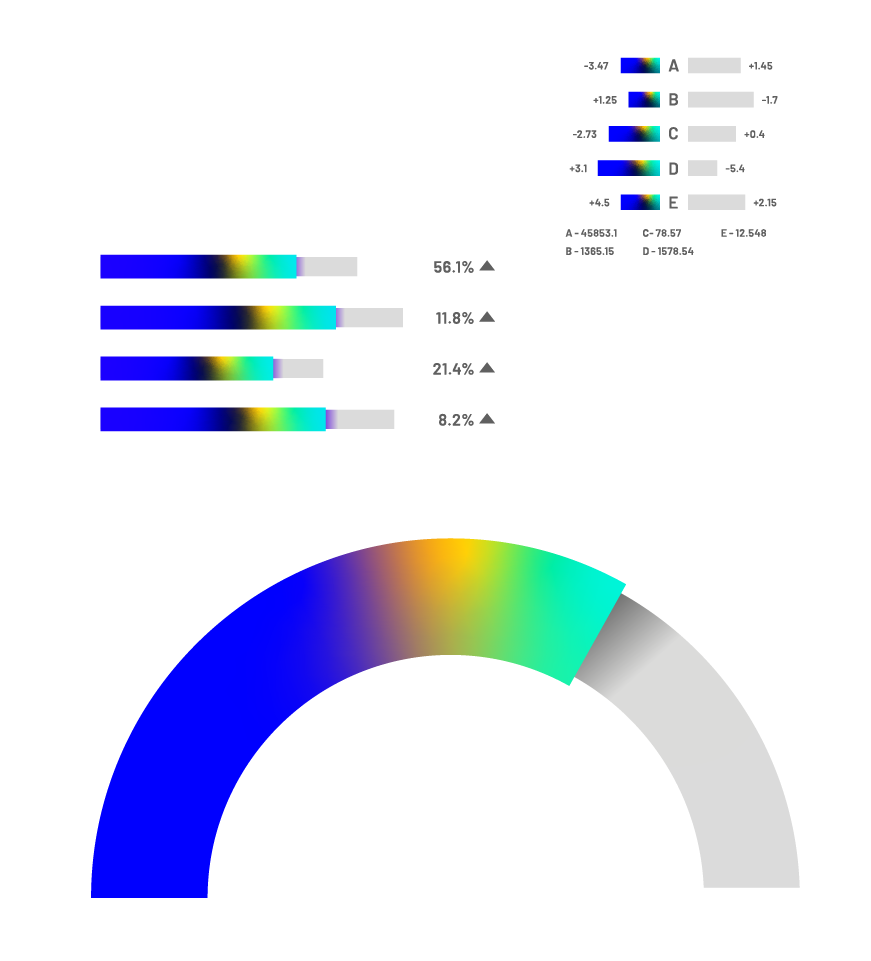 What will you see in this content?
01

Digital products are strategies in disguise

02

03

What are the stages of Data Analytics?

04

Breaking down the four stages of Data Analytics

05

Common Data Analytics Techniques

06

"For companies to thrive in the digital age, they need to be able to take full advantage of the data at their disposal. That means not only understanding what happened, and why, but turning that knowledge into actionable insights for future decision-making."
MJV Technology & Innovation
With 25 years of experience, MJV Technology & Innovation helps leverage business, foster innovation, and solve business challenges for some of the world's largest companies.

With offices spread across Europe, the United States, and Latin America, our consultancy has a multidisciplinary team composed of more than 1000 professionals, including designers, engineers, anthropologists, data scientists, developers, entrepreneurs, advertisers, and journalists.

Our specialists aim to offer business intelligence to different market segments, proposing innovative solutions. Our DNA carries on collaborative work, Design Thinking, and Agile Mindset, which guide our processes and projects.
MJV is structured around 5 pillars that work in complete synergy and always keep human-centricity at the forefront:
Design
The development and implementation of accessible solutions based on a structure of business and technology, all mixed together with an agile, collaborative approach.
Culture
We are a global, multicultural, and flexible team that seeks innovation and continuous learning. We integrate our expertise to promote improvements towards an innovative, agile, and people-focused culture.
Strategy
We develop and implement corporate strategies to reduce costs and increase revenues while looking for new business models, focusing on the best possible user experience.
Technology
We use technology as an ally in validating and constantly experimenting with new ideas, in addition to humanizing and generating positive experiences for both the users and ourselves.
Sustainability
We promote responsible, environmental, social, and economic solutions. Sustainable ones that take into consideration and respect all ecosystem aspects.