What's in the Ebook?
Creating great products is obviously the goal of project managers. Still, withBut with recent digital advances, the goalposts... the goalposts have moved, and now many organizations and project managers are looking to an Agile approach for answers.
Agile project management offers project managers the prospect of efficiently delivering valuable products, but how?
The following ebook will explore the role Agile can play in helping product managers put together the best possible process to produce products that their audience dreams about.
Explore our guide and see how product managers should implement Agile into their project management processes.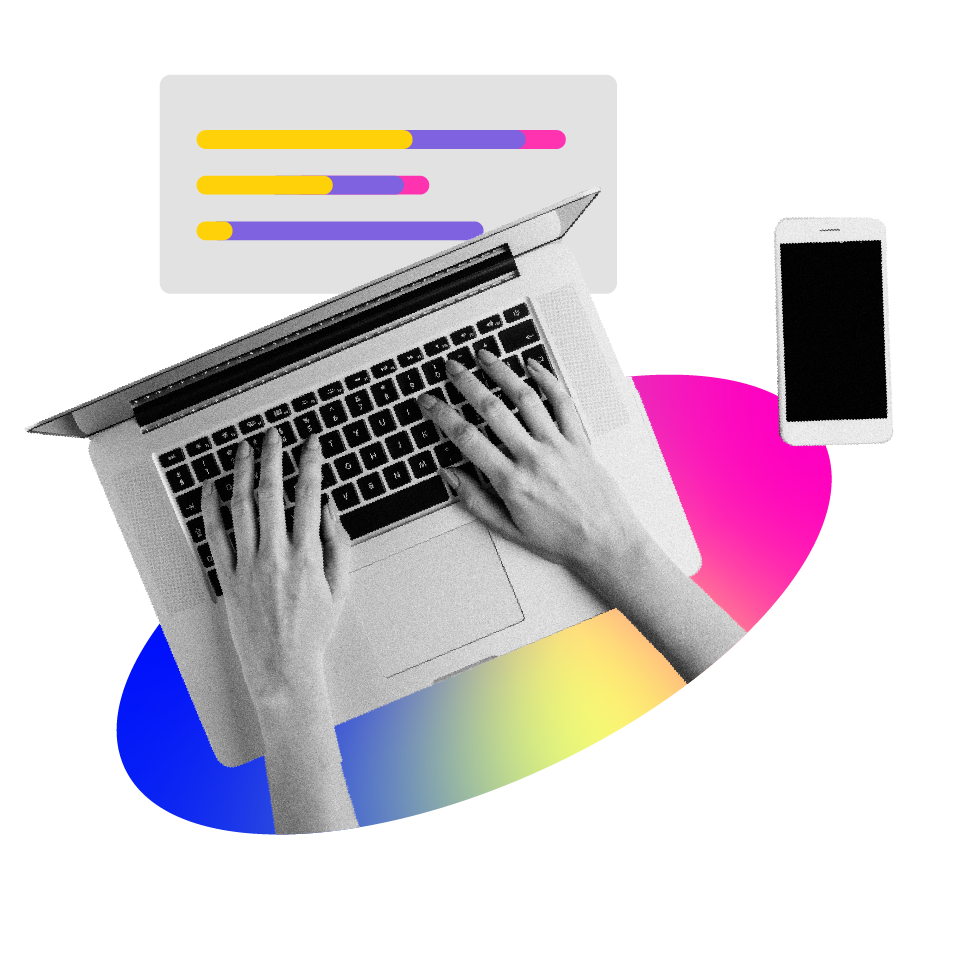 What will you see in this content?
01

Intro: The Emergence of Agile

The current project management state of play and how Agile has come to the fore.

02

1. What is Product Management?

A brief overview of product management concepts.

03

2. What is Agile Product Management

Where Agile product management differs from traditional methods.

04

3. The Benefits of Agile Product Management

What makes the Agile version stand out from the crowd, and where it has an impact.

05

4. The role of Agile Management In a Product Roadmap

A look at how Product Managers should be putting Agile into their practices.

06

5. How Agile Product Management Answers Product Development Challenges?

Some of the major reasons Agile came to the fore with product management is due to the issue we cover in this section.

07

6. Seven Agile Management Tools & Methods for Product Development

The best tools out there for getting the most out of Agile Product Management.

08

7. Continuous Improvement; 4 Tips to Guide your Product Management

Four recommendations for consideration that might take your implementation of Agile Product Management to the next level.

09

8. Discover, Define, Develop, and Deliver The MJV Way

How we do Agile Product Management inhouse.

10

9. Looking ahead: Is Agile Management the Future of Product Management?

Not much explanation is needed here, the outlook for Agile Product Management, how we believe organizations need to be positioning themselves.

"No matter the Agile methodology utilized, there are benefits to be gained, and roadmap tools make sure investments are made in the most important work aligned with the product vision and strategy."
MJV Technology & Innovation
With 25 years of experience, MJV Technology & Innovation helps leverage business, foster innovation, and solve business challenges for some of the world's largest companies.

With offices spread across Europe, the United States, and Latin America, our consultancy has a multidisciplinary team composed of more than 1500 professionals, including designers, engineers, anthropologists, data scientists, developers, entrepreneurs, advertisers, and journalists.

Our specialists aim to offer business intelligence to different market segments, proposing innovative solutions. Our DNA carries on collaborative work, Design Thinking, and Agile Mindset, which guide our processes and projects.
MJV is structured around 5 pillars that work in complete synergy and always keep human-centricity at the forefront:
Design
The development and implementation of accessible solutions based on a structure of business and technology, all mixed together with an agile, collaborative approach.
Culture
We are a global, multicultural, and flexible team that seeks innovation and continuous learning. We integrate our expertise to promote improvements towards an innovative, agile, and people-focused culture.
Strategy
We develop and implement corporate strategies to reduce costs and increase revenues while looking for new business models, focusing on the best possible user experience.
Technology
We use technology as an ally in validating and constantly experimenting with new ideas, in addition to humanizing and generating positive experiences for both the users and ourselves.
Sustainability
We promote responsible, environmental, social, and economic solutions. Sustainable ones that take into consideration and respect all ecosystem aspects.