It seems that every online store or app you visit today has its own digital wallet included in its payment options. But is it really that simple to incorporate payment solutions into your company's offerings? How would you even go about selecting the right financial service provider?

Our Financial Service Guide strives to answer these questions and provide you with context regarding the current status of payment solutions in the United States.

In this eBook, we'll explore how preferred payment methods have changed over the last four years, why companies are choosing to adopt financial solutions into their platforms, and the benefits available to companies that choose to incorporate fintech offerings.

The trend is clear: more and more companies are choosing to invest in financial services each year, and if you aren't one of them, you might just get left behind.

Read on to find out how you can choose the right financial service provider for your business!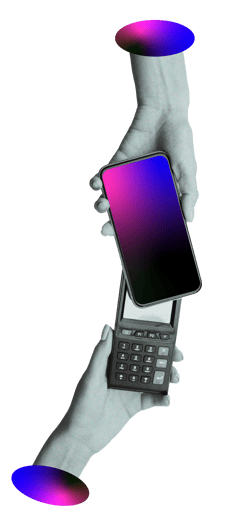 What will you see in this content?
01

Introduction: Why every company wants to be a Fintech

02

The current status of payment solutions in the US

03

The drivers and enablers of change

04

Choosing the solution that best fits the company's needs

05

Case Study - Build your own Digital Wallet with MJV

"The most significant insight is the incredible growth in the market share of
digital wallets from 2019 to 2023. This increase from 23.7% to a whopping
36.6% is a clear indication of where the market is currently headed."
MJV Technology & Innovation is a global consulting firm that helps leverage business, foster innovation, and solve business challenges for some of the world's largest companies.
25+ years of experience.
Presence in the U.S., Europe, and LatAm.
A global team with over 1,300 experts, including designers, engineers, anthropologists, data scientists, developers, and marketers.
Our five business pillars are:




Sustainability & ESG Transformation

Agile & Cultural Transformation