Innovation matters
The key to sustainability and future competitiveness lies in innovation. Much like any market, the path that innovation takes relies on demand. In the past, this was driven by efficiency and convenience. Modern business/production models have certainly achieved this but at the cost of sustainability.
Systemic Design is a mindset, much like Design Thinking. It's an approach to designing solutions that take into consideration the increasing complexity and interconnectivity of our global systems.
This e-book will show you what Systemic Design is, its importance, and how to start adopting its mindset into a company.
Download it now!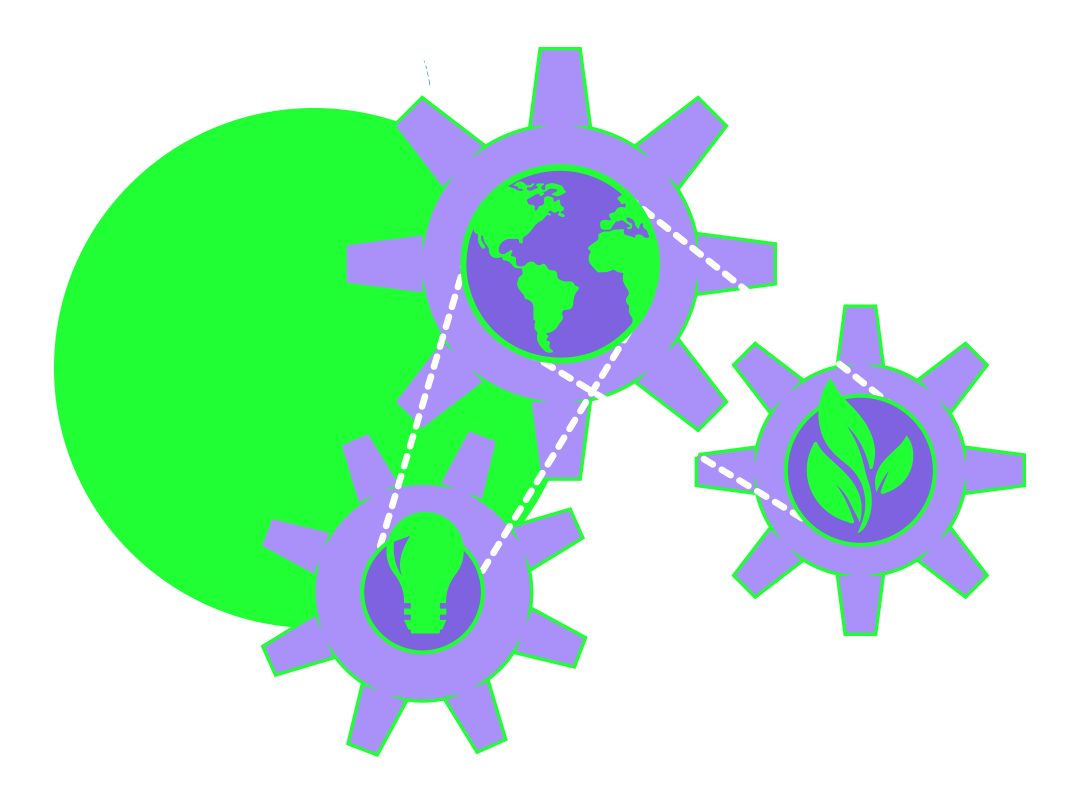 What will you see in this content?
01

INNOVATION AND SUSTAINABILITY: TWO SIDES OF THE SAME COIN

Innovation is the search for the next big thing, and the next big thing is: Sustainability.

02

WHAT IS SYSTEMIC DESIGN?

Systemic Design is the process of creating and updating complex and interconnected systems.

03

THE PRINCIPLES OF SYSTEMIC DESIGN

Learn about the principles behind Systemic Design. Spoiler, it's all about sustainability.

04

HOW DESIGN THINKING CAN HELP

Systemic Design and Design Thinking are more closely related than you think.

05

CONSCIOUS AND SUSTAINABLE CULTURE

Culture is the strongest tool we have, and culture change is the path towards implementing Systemic Design.

"Customers, companies, and industries are beginning to realize that sustainability will be a priority in future markets. Not only because of global climate change but because of customer demand for sustainability."
MJV Technology & Innovation
With over 23 years of experience, MJV Technology & Innovation helps leverage business,
foster innovation, and solve business challenges for some of the world's largest companies.
With offices spread across Europe, the United States, and Latin America, our consultancy has a multidisciplinary team
composed of more than 800 professionals, including designers, engineers, anthropologists, data scientists,
developers, entrepreneurs, advertisers, and journalists.
Our specialists aim to offer business intelligence to different market segments, proposing
innovative solutions. Our DNA carries on collaborative work, Design Thinking, Agile Mindset and Sustainability,
which guides our processes and projects.
MJV is structured around 4 pillars that work in complete synergy and always keep
human-centricity at the forefront:
Technology Consulting
Development and implementation of personalized services in the areas of Business Analytics, IT, and Internet of Things (IoT).
Professional Outsourcing
Allocation of UX, UI, Marketing, and IT Professionals, with the strategic and operational monitoring of MJV, optimizing deliveries.
Digital Strategy
Development and Implementation of corporate strategy and User Experience, placing Digital Transformation as the guiding thread of the business
Business Innovation
Development and Implementation of innovative solutions to reduce costs, increase and generate new revenues, and develop new business models.
Sustainability
Development and implementation of positive impact solutions, considering aspects of the entire ecosystem, looking at business, people, and the planet.