Why is Service Design important?
Service Design is becoming increasingly relevant and because of it, consumers expect their entire shopping experience to be a satisfying one.
Through technological advances, new habits and ways of consumption are emerging every day.
In this e-book, we'll show you the power of Service Design, its impact on the relationship between customers and companies, and how it can help you produce memorable consumer experiences.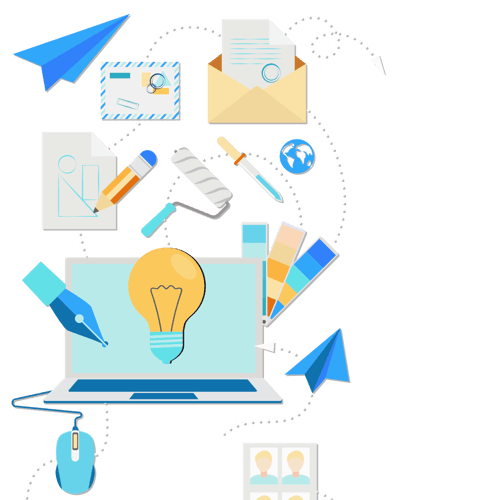 What will you see in this content?
01

Selling is not enough: you have to charm your customer

Consumers expect the entire shopping experience to be satisfactory. That's where Service Design comes in.

02

Experience: the Service Design Protagonist

The service journey is made up of a series of touchpoints that result in the user experience.

03

How to think about service value offers?

Designers see everything that hinders or impedes a good experience as a problem.

04

The relationship between Design Thinking and Service Design

Service Design is not a new area of Design, and it's deeply rooted in DT.

05

How to apply Service Design?

Discover the 4 phases used in this approach!

06

Service Design vs. User Experience (UX)

Service Design and UX are completely different things.

07

Service Design is a means, not an end

Good services have the power to improve people's lives, both inside and outside organizations!

"When you have two coffee shops next to each other who sell the exact same coffee at exactly the same price, Service Design is what makes you choose one over the other."
MJV Technology & Innovation
With 25 years of experience, MJV Technology & Innovation helps leverage business, foster innovation, and solve business challenges for some of the world's largest companies.

With offices spread across Europe, the United States, and Latin America, our consultancy has a multidisciplinary team composed of more than 1000 professionals, including designers, engineers, anthropologists, data scientists, developers, entrepreneurs, advertisers, and journalists.

Our specialists aim to offer business intelligence to different market segments, proposing innovative solutions. Our DNA carries on collaborative work, Design Thinking, and Agile Mindset, which guide our processes and projects.
MJV is structured around 5 pillars that work in complete synergy and always keep human-centricity at the forefront:
Technology Consulting
Development and implementation of personalized services in the areas of Business Analytics, IT, and Internet of Things (IoT).
Professional Outsourcing
Allocation of UX, UI, Marketing, and IT Professionals, with the strategic and operational monitoring of MJV, optimizing deliveries.
Digital Strategy
Development and Implementation of corporate strategy and User Experience, placing Digital Transformation as the guiding thread of the business
Business Innovation
Development and Implementation of innovative solutions to reduce costs, increase and generate new revenues, and develop new business models.
Sustainability
Development and implementation of positive impact solutions, considering aspects of the entire ecosystem, looking at business, people, and the planet.