Worried about returning to the office?
Companies all over the world have been dealing with remote offices for a while now, the challenge they'll all be facing soon is Hybrid Offices. Businesses worldwide were forced to embrace Digital Transformation. For many, the switch to remote work was a blessing, for others a curse. Regardless of how you decide to view this new context, one thing is certain: Remote Offices are here to stay.
But this too shall pass, after the world recovers and the vast majority of citizens become vaccinated, physical offices will return as well. Even if a portion of the workforce remains remote. This is what we mean by Hybrid Offices, teams comprised of remote and non-remote employees.
The bottom line is, we will have to learn to live with hybrid work, but it doesn't have to be a struggle. Download our ebook to understand how Agile Practices can help you get the most out of your colleagues.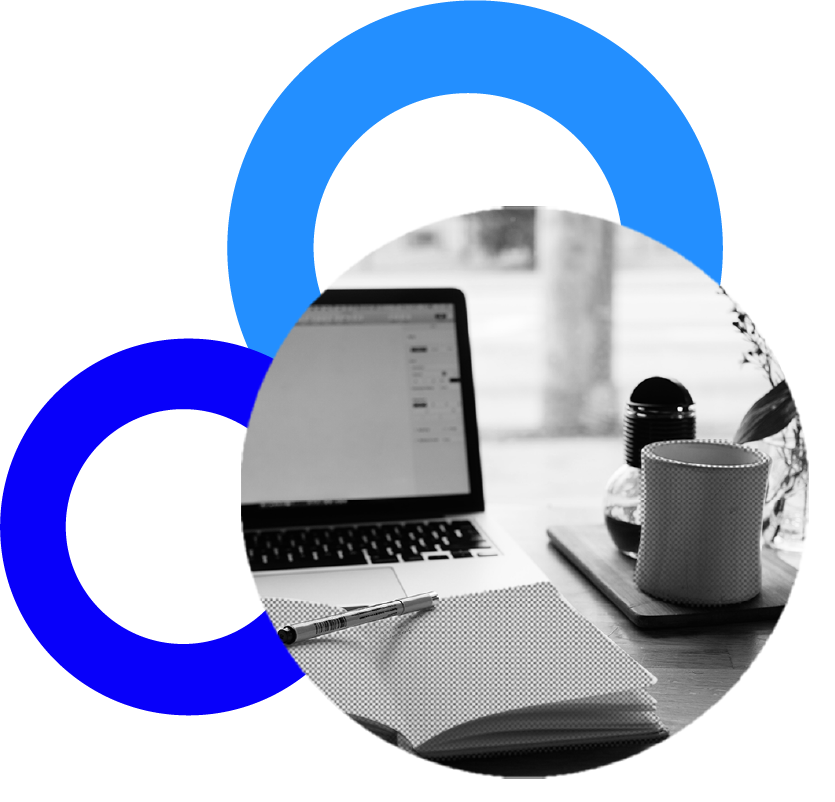 What will you see in this content?
01

Where is your office now?

The last couple of years has changed the face of what an office space looks like and how individuals work. We explore the reality of those changes here.

02

The VUCA Context

Many of us are currently living in a VUCA state; see how this Volatile, Uncertain, Complex, and Ambiguous could be affecting your business.

03

Agile Management for Remote Teams

Look at the fundamentals of remote management and why it is crucial to value people over tools.

04

Tools of the Trade

Here we pick out some tools that can facilitate remote work.

05

Break on through to the other side

A quick start-up guide to putting all of the above into practice.

"The key is not where you are working from,
but how you are going to work."
MJV Technology & Innovation
With over 23 years of experience, MJV Technology & Innovation helps leverage business, foster innovation, and solve business challenges for some of the world's largest companies.
With offices spread across Europe, the United States, and Latin America, our consultancy has a multidisciplinary team composed of more than 800 professionals, including designers, engineers, anthropologists, data scientists, developers, entrepreneurs, advertisers, and journalists.
Our specialists aim to offer business intelligence to different market segments, proposing innovative solutions.
Our DNA carries on collaborative work, Design Thinking,
Agile Mindset and Sustainability, which guides our processes and projects.
MJV is structured around 4 pillars that work in complete synergy and always keep
human-centricity at the forefront :
Technology Consulting
Development and implementation of personalized services in the areas of Business Analytics, IT, and Internet of Things (IoT).
Professional Outsourcing
Allocation of UX, UI, Marketing, and IT Professionals, with the strategic and operational monitoring of MJV, optimizing deliveries.
Digital Strategy
Development and Implementation of corporate strategy and User Experience, placing Digital Transformation as the guiding thread of the business
Business Innovation
Development and Implementation of innovative solutions to reduce costs, increase and generate new revenues, and develop new business models.
Sustainability
Development and implementation of positive impact solutions, considering aspects of the entire ecosystem, looking at business, people, and the planet.