The Future of Retail
The past two years have seen a huge boom in technological and online literacy rates. Customers have never been this knowledgeable about digital mediums and new technology and had so much information at their disposal.
On the one hand, this is an excellent opportunity for companies to expand their digital footprint and reach new clients that previously would only have been reachable in person.
The purpose of this guide is to explore these shoots and ladders in-depth and show you what lies ahead within the future of retail.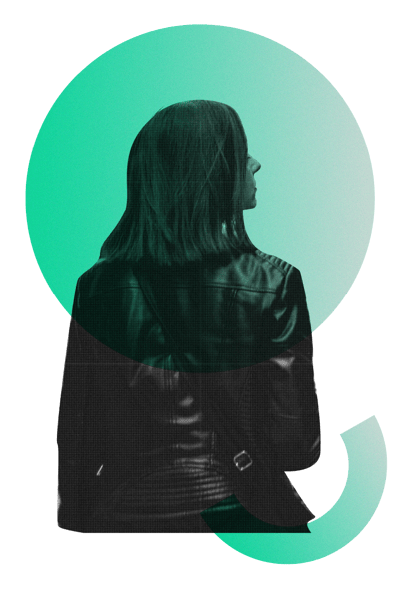 What will you see in this content?
01

Hot Trends In Retail

The big factors and practices that will shape retail's future

02

User Centrism

Personalization at Scale, Brand Lovers, Generation Z & Population Aging

03

Technology:

Invisible Money & Digital Payments and Automated Stores

04

Sustainability:

ESG principles and their effect on the market

"The global reach of retail, in particular, means that companies can't simply sit on the cutting edge and expect all of their customers to follow suit. While it's important to innovate and keep the business up to date with more recent technology and procedures, it's equally important not to leave certain practices behind, especially for large-scale retailers."
MJV Technology & Innovation
With over 23 years of experience, MJV Technology & Innovation helps leverage business,
foster innovation, and solve business challenges for some of the world's largest companies.
With offices spread across Europe, the United States, and Latin America, our consultancy has a multidisciplinary team
composed of more than 800 professionals, including designers, engineers, anthropologists, data scientists,
developers, entrepreneurs, advertisers, and journalists.
Our specialists aim to offer business intelligence to different market segments, proposing
innovative solutions. Our DNA carries on collaborative work, Design Thinking, Agile Mindset and Sustainability,
which guides our processes and projects.
MJV is structured around 4 pillars that work in complete synergy and always keep
human-centricity at the forefront:
Technology Consulting
Development and implementation of personalized services in the areas of Business Analytics, IT, and Internet of Things (IoT).
Professional Outsourcing
Allocation of UX, UI, Marketing, and IT Professionals, with the strategic and operational monitoring of MJV, optimizing deliveries.
Digital Strategy
Development and Implementation of corporate strategy and User Experience, placing Digital Transformation as the guiding thread of the business
Business Innovation
Development and Implementation of innovative solutions to reduce costs, increase and generate new revenues, and develop new business models.
Sustainability
Development and implementation of positive impact solutions, considering aspects of the entire ecosystem, looking at business, people, and the planet.