What's in the Ebook?
User Experience has become more and more critical with each passing year. The digital age has brought about a new era of user-business interactions. When every product is available on the same device and with a similar price and quality, the only difference between them is how you feel while using it.
Experience Management, UX Design, and Research, the list of new user experience tools, platforms, and techniques is constantly expanding. Companies will have to pick up the pace to stay ahead of the curve.
That's why we created this Ebook, "Experience Matters: The User Experience Playbook To Success." With it, we hope to help you explore some of the new features within UX as well as bring you some examples, tips, and statistics from the ever-evolving world of experiences.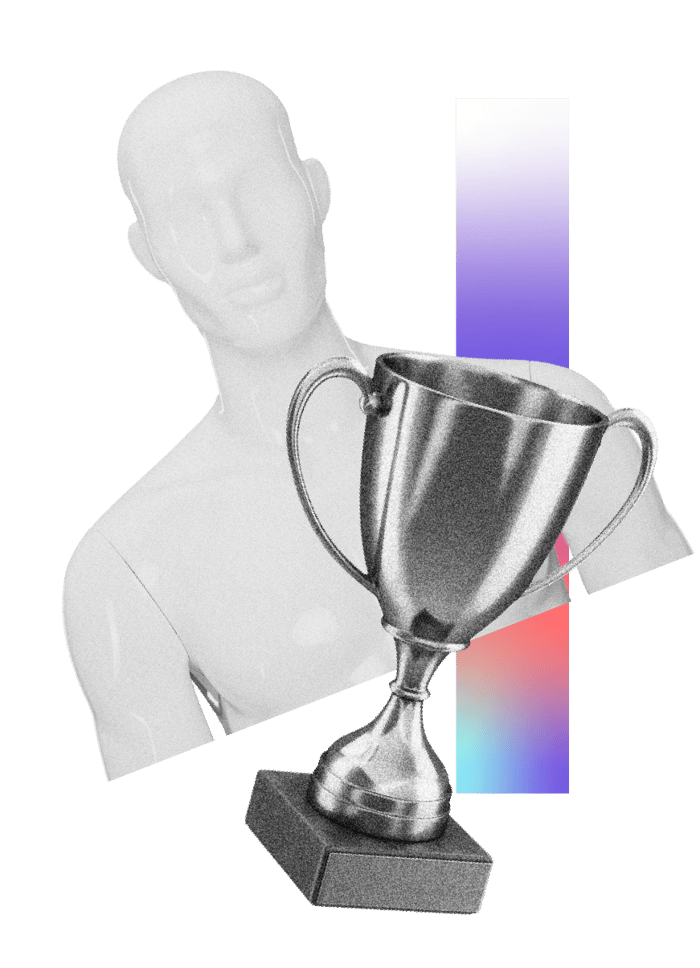 What will you see in this content?
01

02

03

UX Research as a Game-Changer

3.1. Build Personas

3.2. Use wireframes as prototypes

3.3. Do usability tests

04

UX ROI: Measuring your Investment

4.1. What UX ROI is not

05

Experience Management: why you should care about it

06

"Companies that consider user experience as one of their business pillars perform 228% above average."
MJV Technology & Innovation
With 25 years of experience, MJV Technology & Innovation helps leverage business, foster innovation, and solve business challenges for some of the world's largest companies.

With offices spread across Europe, the United States, and Latin America, our consultancy has a multidisciplinary team composed of more than 1000 professionals, including designers, engineers, anthropologists, data scientists, developers, entrepreneurs, advertisers, and journalists.

Our specialists aim to offer business intelligence to different market segments, proposing innovative solutions. Our DNA carries on collaborative work, Design Thinking, and Agile Mindset, which guide our processes and projects.
MJV is structured around 5 pillars that work in complete synergy and always keep human-centricity at the forefront:
Technology Consulting
Development and implementation of personalized services in the areas of Business Analytics, IT, and Internet of Things (IoT).
Professional Outsourcing
Allocation of UX, UI, Marketing, and IT Professionals, with the strategic and operational monitoring of MJV, optimizing deliveries.
Digital Strategy
Development and Implementation of corporate strategy and User Experience, placing Digital Transformation as the guiding thread of the business
Business Innovation
Development and Implementation of innovative solutions to reduce costs, increase and generate new revenues, and develop new business models.
Sustainability
Development and implementation of positive impact solutions, considering aspects of the entire ecosystem, looking at business, people, and the planet.