What's in the Ebook?
Allow us to put a little bugbear to bed; there's been a notion that being sustainable and caring about the life cycle of products and the environment, in general, doesn't make business sense.
WRONG!
Think again; for a modern business, waste doesn't just negatively impact a company from a reputational aspect but also in the all-important margin column.
Luckily, planet earth itself offers a way forward in the form of sustainable circular business practices inspired by the very environment and nature in which we live.
Through the inclusion of circular processes and, with a little help from our old friend's Design Thinking and Product Design, companies can attain a higher sustainability grade.
This not only brings a breath of fresh air to products and services but also into the overall way a company is seen.

So, indulge a little of your time in reading our latest Ebook, and see how sustainable, non-linear practices can inspire your company into positive business transformation.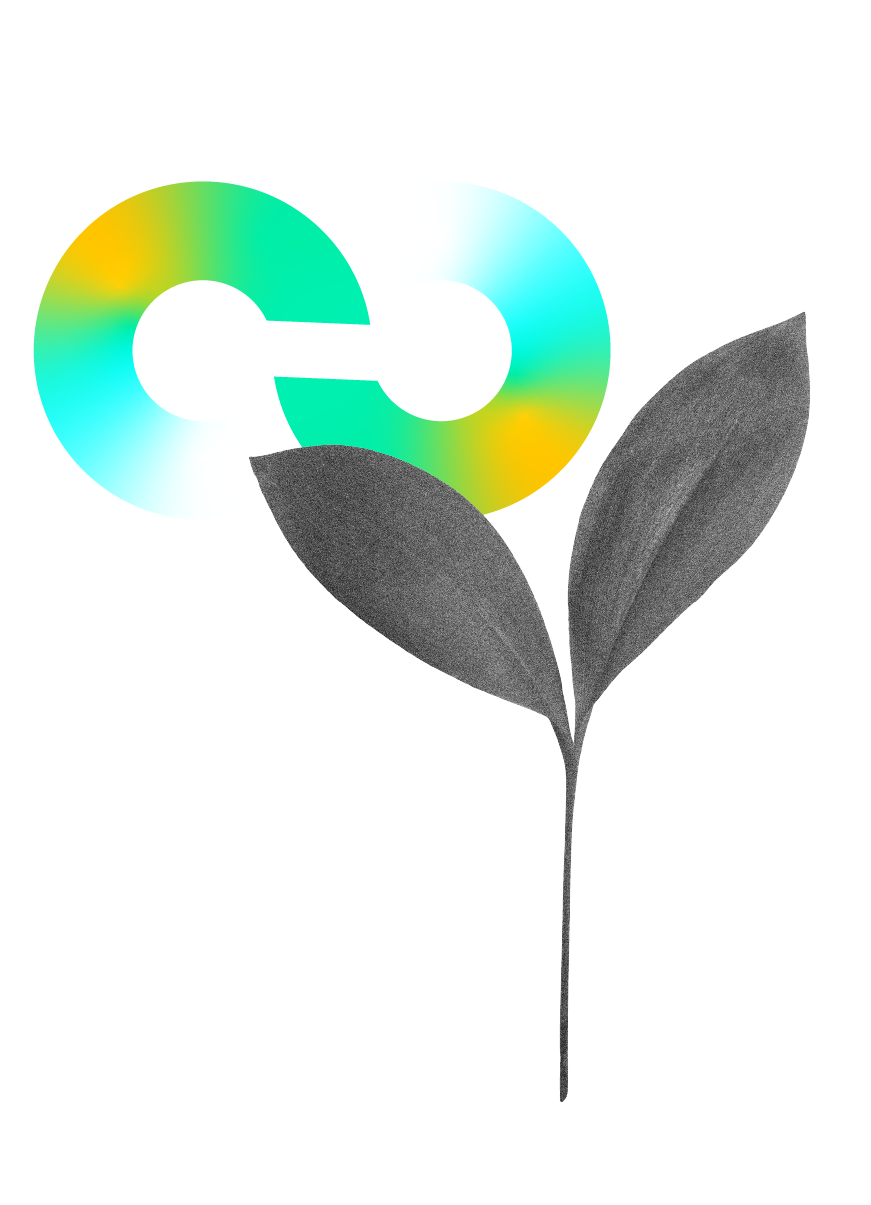 What will you see in this content?
01

Intro - Our Moonshot: Business Design for Transformation

Setting the scene by exploring the importance of having a circular sustainable outlook for modern companies.

02

Cradle to Cradle (C2C): Where Does it Relate to Business?

Waste is both a business and a design flaw. C2C is sustainability by design from day one.

03

Introducing Circular Economy: Nothing is wasted, nothing is waste.

Investigate the impact of a circular sustainable ecosystem and why design is critical.

04

Circular Economy & Design: Making a stand

Let's get technical, going into detail about how having a solid Circular Design footing can help improve the environment whilst cleaning up your company's media image and social awareness.

05

Waste is a Design Flaw:

Let's change the scenario

Let's talk products! How to best ensure your products are genuinely sustainable?

06

Think Regenerative

Just reducing the impact is no longer enough. Your business depends on restoring ecosystems.

07

The Design Thinking Playbook to Circularity

Where does DT fit into all this?Learn how our Design Thinking expertise fits into Circular Design. See how we can help.

08

Conclusion - It's Time to Take Action

There's no time like the present. Do the right thing - and do it now!

"Cradle to Cradle highlights that the best way to be sustainable is to imitate nature, where the waste of one system is transformed into nutrients for another."
MJV Technology & Innovation
With 25 years of experience, MJV Technology & Innovation helps leverage business, foster innovation, and solve business challenges for some of the world's largest companies.

With offices spread across Europe, the United States, and Latin America, our consultancy has a multidisciplinary team composed of more than 1000 professionals, including designers, engineers, anthropologists, data scientists, developers, entrepreneurs, advertisers, and journalists.

Our specialists aim to offer business intelligence to different market segments, proposing innovative solutions. Our DNA carries on collaborative work, Design Thinking, and Agile Mindset, which guide our processes and projects.
MJV is structured around 5 pillars that work in complete synergy and always keep human-centricity at the forefront:
Technology Consulting
Development and implementation of personalized services in the areas of Business Analytics, IT, and Internet of Things (IoT).
Professional Outsourcing
Allocation of UX, UI, Marketing, and IT Professionals, with the strategic and operational monitoring of MJV, optimizing deliveries.
Digital Strategy
Development and Implementation of corporate strategy and User Experience, placing Digital Transformation as the guiding thread of the business
Business Innovation
Development and Implementation of innovative solutions to reduce costs, increase and generate new revenues, and develop new business models.
Sustainability
Development and implementation of positive impact solutions, considering aspects of the entire ecosystem, looking at business, people, and the planet.