What will you see
in this content?



In this ebook, we talk about Artificial Intelligence.
Banks and insurance companies use data from various daily activities - food, transportation, information, and location, among others - to pinpoint the best time to offer certain products or services.
But how does this happen? With an almost symbiotic mixture that unites sensors, machine learning, data crossing, and a lot of Artificial Intelligence.
Read on to understand the ​​opportunities provided by AI and learn why Artificial Intelligence promises to be the big game-changer for the financial and insurance markets!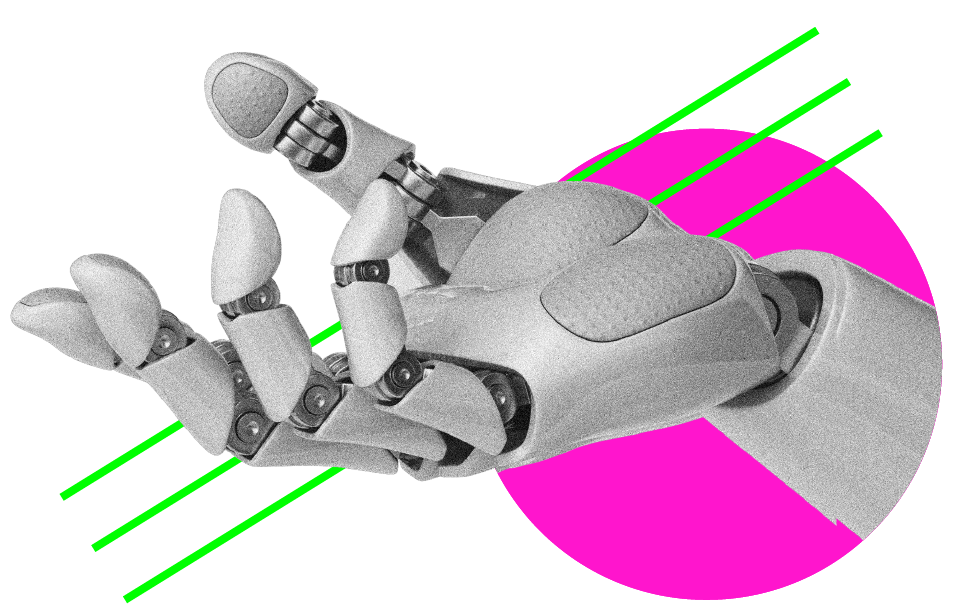 What will you see in this content?
01

Why is it so important to invest in Artificial Intelligence?

The AI ​​market is expected to reach $191 billion by 2025.

02

It all starts with data

Data is the raw material of business intelligence.

03

The potential of data in the financial and insurance markets

Finance, insurance, and IT account for 59% of the global demand for Data Science.

04

Four AI trends in the financial and insurance sectors

Open Banking, Fraud Detection, Omnidata, and Telemetry.

05

Artificial Intelligence: the forefront of innovation

Will you take the lead or stay in the innovation vacuum?

The day has finally arrived. Artificial Intelligence hasn't been the stuff of sci-fi for quite some time now. Today AI, much like data, is everywhere and it promises to separate those who will be at the forefront of market transformations from those who will remain in the innovation vacuum.
MJV Technology & Innovation
With over 23 years of experience, MJV Technology & Innovation helps leverage business, foster innovation, and solve business challenges for some of the world's largest companies.
With offices spread across Europe, the United States, and Latin America, our consultancy has a multidisciplinary team composed of more than 800 professionals, including designers, engineers, anthropologists, data scientists, developers, entrepreneurs, advertisers, and journalists.
Our specialists aim to offer business intelligence to different market segments, proposing innovative solutions.
Our DNA carries on collaborative work, Design Thinking,
Agile Mindset and Sustainability, which guides our processes and projects.
MJV is structured around 4 pillars that work in complete synergy and always keep
human-centricity at the forefront :
Technology Consulting
Development and implementation of personalized services in the areas of Business Analytics, IT, and Internet of Things (IoT).
Professional Outsourcing
Allocation of UX, UI, Marketing, and IT Professionals, with the strategic and operational monitoring of MJV, optimizing deliveries.
Digital Strategy
Development and Implementation of corporate strategy and User Experience, placing Digital Transformation as the guiding thread of the business
Business Innovation
Development and Implementation of innovative solutions to reduce costs, increase and generate new revenues, and develop new business models.